As much as I'm not ready to admit it, Pumpkin Spice is making a comeback for 2014. Starbucks launched their famously overpriced and unnatural, yet incredibly delicious, Pumpkin Spice Lattes in their stores either today or sometime around today. Yes, they're good, but they're expensive, and full of weird things like caramel color (a known carcinogen) and corn syrup derivatives .. plus things they won't disclose because "they're individually handmade and customized." Sounds weird.
I'm trying to make the effort to not eat as much crap as we tend to do in our lives. While skimming FB, I saw my friend from college, Heidi, forwarded
this link along
on how to make your own Pumpkin Spice Latte. She loves it and so I figured I'd pass it along now, in my own voice, just in time for the Autumn hit just ahead.
This is not my picture or my original recipe. Just sharing the love.
Click this link
for the original source.
Homemade - and Healthier - Pumpkin Spice Latte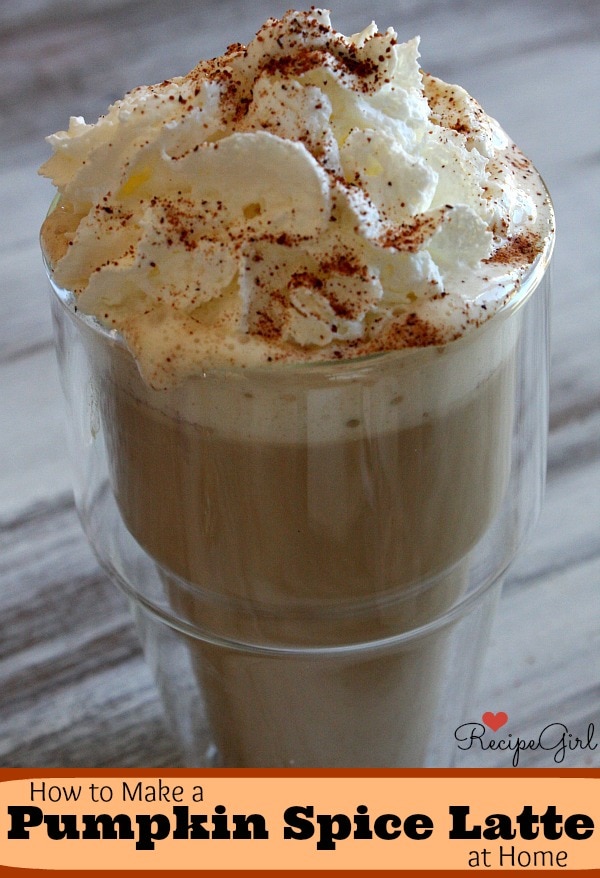 -
Add the following to a
half-cup skim milk:
o
1 Tablespoon
pumpkin puree
o
1 teaspoon
vanilla extract
o
¼ teaspoon
pumpkin pie spice
(which is equal parts cinnamon, ginger, allspice, and nutmeg)
-
Whisk it all together and microwave for about a minute and a half, watching it so it doesn't froth over and make a mess.
-
Pour this hot pumpkin milk into a tall mug or glass, and top off with
8 oz hot coffee.
-
Add a little nonfat creamer and Splenda to taste.
-
Optional – add 2 Tablespoons whipped cream and a sprinkle of nutmeg. Voila!
- NOTE: I've been advised not to really drink all the way to the bottom of the glass .. the natural pumpkin in there may make it a little too thick to be palatable. Your choice!
I looked up the nutrition facts of all these ingredients .. it comes to 95 calories, 0 grams of fat, and 14 grams of sugar .. if you add the whipped cream, it bumps it to 110 calories, 1 gram fat, and 14 grams sugar.
Compare this to the 340 calories, 10 grams of fat, and 47 grams of sugar found in a regular grande Starbucks PSL – and that's WITHOUT the whipped cream! That bumps it to 410/17/48! Even if you use nonfat milk in the Starbucks version, you're still WELL over 200 calories and an astronomical amount of refined sugar. I have to say, that's just not good for you.
Enjoy, and save your money and waistline!
Some nutrition fact proof for ya:
Click to enlarge; Source - myfitnesspal.com
Click to enlarge; Source - starbucks.com