Tonight I got together with two of my Most Wonderful friends from college, one of whom I haven't seen in YEARS. I missed you, C!! We met for dinner in the cute little town of Metuchen, NJ. It's close to the three of us and they have tons of nice restaurants in the area that I've been meaning to try; I've driven through the town many times with E but have never stopped; now, I've been to THREE different places in the town within five days!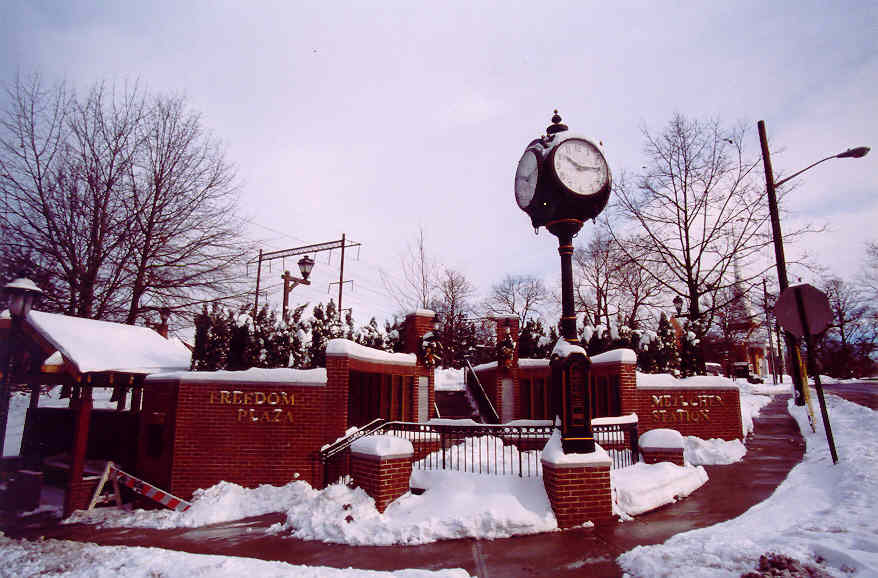 Friday I celebrated my friend J's birthday at
Hailey's Harp and Pub (link)
. This place reminded me of a frequently every-so-often visited pub by my college -
Firkin Tavern (link)
. Yes, that's the name of it. Check it out. The only thing Firkin has on Hailey's? Human-sized Jenga.
Hailey's has a large space, great bar, live music, and a separate game room where we hung out and played bar games. Rumor has it the food is good too!
Tonight was dinner with J and C at
Main Street Trattoria (linked)
. Of course, I forgot to take pictures of my food, but the company was so good I cannot be blamed.
So there
.
We all had specials - C had the
Crab-Stuffed Flounder
, J had the
Mushrooms and Feta with Spinach Gnocci in a Sherry Cream Sauce
(I know, right? Both sound phe-nom!)
. I had something that I probably could have made at home, but I couldn't help it:
Chicken with Artichokes and Olives with Linguine in a Creamy Spinach Pesto.
Man, why did I not get pictures.
We ate al fresco under a gorgeous sunny sky, and caught up on our lives. In eating with these two ladies, I was brought back to our college days and spending tons of time together. We are all so alike in many ways, and even though our lives have obviously distanced since those great years together, we laughed and joked like we hadn't missed a moment.
Love you ladies so much!
I ordered an espresso, and finally remembered to take a picture. Oh well, it was great, freshly made, and complimented my dinner perfectly
even though it made me stay up til after 1 AM. When will I learn?
We went hopped across the street and went to an ice cream parlor, where J knew one of the employees. It is called What's the Scoop? and they have roughly 145 fantastic flavors. And this really cool flower arrangement that I just had to capture.
My ice cream selectionn?
"Dirty Sneakers" - Vanilla with caramel, peanuts, and a hint of chocolate syrup. I had it with crumbled Take 5 (chocolate, pretzel, and peanut butter).
MMmmm.. Ice cream and I are such best buds.
This was a great dinner with some really special friends. I'm so happy we made it happen!
So where are we going next time?